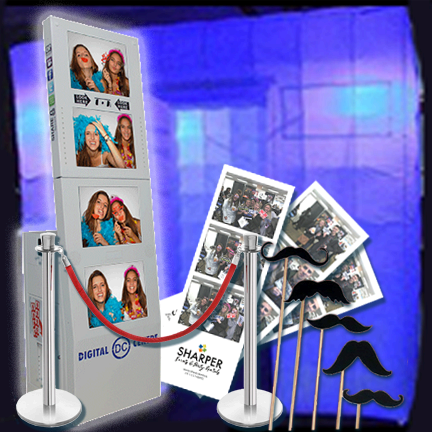 Photo Booth Complete Package (3hrs)




Please call to reserve this item.

3 Hour PhotoBooth Rental (All Inclusive) - $749.00
New Unit .

Size: varies L8' x W8' x H8' - L12' x W10' x H8'
Includes:
-Unlimited Color or B&W 4x6 or 2x6 prints (including one for every person in the picture)
-attendant
-props table
-all digital files
-video recordings
-inflatable LED booth
-4 stanchions with red velvet rope
-custom logo displayed on screen and prints
Features: QR coded prints for guests to blast social media, all prints have customized logo for event
Occupancy: unlimited
Recommended age: 0-100 years
Deposit: 40% of total
Balance: Cash due at Delivery
Set-ups are done an hour or two before your event begins. We will call you the night before to confirm a delivery time. Pick-ups happen after the completion of your 3 hours. For free delivery info please see our Delivery Page.
Go with our Photobooth and see why it's "All Inclusive!" We don't charge extra for the extras...It's one price for everything. When you rent your Photo Booth from us you get the full service treatment. Our PhotoBooth comes with unlimited 2"x6" or 4"x6" prints. We even customize a logo for you so that our state-of-the-art touchscreens feature a customized look only to you. Every print will have your logo so users will walk away with special memories. PLUS- the QR code included on prints allow you to share across all social media or look at it later online. We include the ability of every user to record a 20 second video that you get at the end of the celebration.. Still more? YUP. You get every digital file in the end to do what you would like to do.