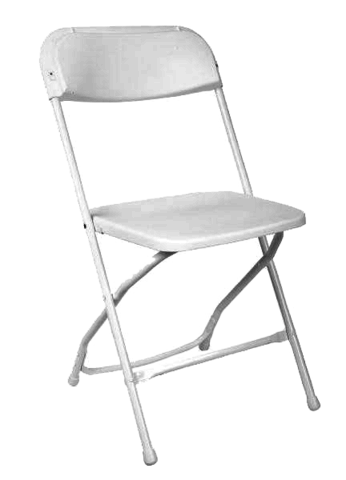 White Folding Chairs
Requires: 1.5x1.5
Occupancy: 0
Recommended Age: all
Deposit and Balance: 0




Every event needs a place for the guests to sit, relax, and chat. Our rental chairs in Maine and New Hampshire are perfect for any occassion and as always include, delivery, setup, and removal. The days of picking up the party are over for you!
Table and Chair Policy
Please note: We do not set up tables and chairs as part of the rental price.
It is an added fee.
Please contact the office for setup pricing: (
$2 per chair $4 per table)
All chairs must be returned to their carts and properly stacked and tables returned to dropoff point to avoid additional setup fees.
Tables and chairs will be dropped at nearest clean and convenient point with delivery truck to driveway or garage.
For additional services and pricing please contact the office at 207-337-4891.