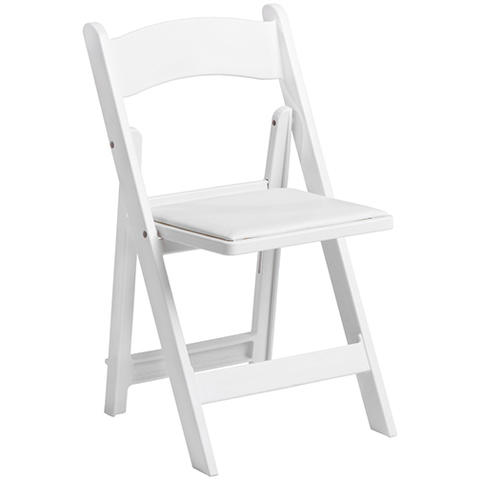 White Wood Garden Chair
These are B grade and in some C grade chairs with minor scuffs and some wear and tear on them. They are comfortable and look decent setup together. We have upgraded our Garden Chairs to the new White padded Resin ones. Please call if you have more questions regarding these. For a more formal event we stringly recommend our new White Padded Resin Garden Chair.
Table and Chair Policy
Please note: We do not set up tables and chairs as part of the rental price.
It is an added fee.
Please contact the office for setup pricing: (
$2 per table & $1 per chair)
All chairs must be returned to their carts and properly stacked and tables returned to dropoff point to avoid additional setup fees.
Tables and chairs will be dropped at nearest clean and convenient point with delivery truck to driveway or garage.
For additional services and pricing please contact the office at 207-337-4891.